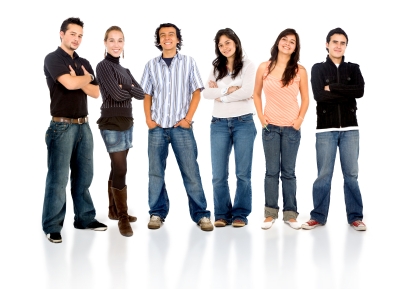 There's a new Boomer vs. Millennial piece over at Esquire making its way across the intertubes. If you hadn't noticed, wringing one's hands about Baby Boomers gorging themselves on the syrupy sweet hopes and dreams of the young'ns is the newest game in town. And though I've had my say on the topic, you just know shit's getting real when the cologne-scented glossies chime in.
But Stephen Marche's Esquire essay, "The War Against Youth," left me feeling queasy, and by the end of it, I was ready to commit seppuku over a dog-eared copy of Das Kapital. So please excuse me while I indulge in a little Maoist self-criticism.
Marche's essay hit all the same notes I hit. He even used the same David Frum quote. (Hi, Stephen!) And yes, he wants you to know that he stands firmly with the young and righteous Millennials. So how is it that his conclusions are straight out of a Wall Street Journaleditorial? It was like being forced to watch my doppelgänger hack up an innocent: I didn't do it, but jesus—except for the whole fiendish-grin and no-pupils thing, that looks a hell of a lot like me swinging that axe.

If you like this article, please subscribe.